If you've ever dived into circular fashion, chances are you've come across MUD Jeans. Founded in 2012, the Dutch brand is a pioneer in circular denim, and in particular for their 'Lease A Jeans' scheme conceived in 2013. They stand out for their commitment to circularity and their high levels of transparency, publishing both an annual Sustainability Report and a Life Cycle Analysis (LCA), an ambitious project which corresponds closely with each member of the supply chain to calculate the environment impact of MUD Jeans' products.
We had the chance to speak to Laura Vicaria, the sustainability manager of MUD Jeans. Laura has been writing the company's annual Life Cycle Analyses since they started doing one in 2019, in partnership with Ecochain, an Amsterdam based LCA research chain. She described the process as challenging but rewarding, and having more experience and much more data in 2020 allowed for much more accurate calculations, which currently hold MUD Jeans at producing 74% less CO2 and using 93% less water than industry standard.
We asked Laura about a range of areas of MUD Jeans' work and business model, from recycling to leasing to future projects.
If you're interested in learning more, MUD Jeans hold a monthly Circular Q&A which is open to all.
Recycling
MUD design jeans with their end of life in mind and recognise the value of the materials that went into their products; the company tries hard to find ways to take back the materials that they put out into the world. According to their website, every returned pair of MUD jeans becomes a new pair of MUD Jeans; we were curious about the process of recycling, and if it's really that simple.
In their goals for 2021, MUD Jeans are also working on the Road to 100 project, which aims to create the first 100% post-consumer recycled cotton jeans. Although Laura couldn't say too much about it, she did say it was going well and that they were hoping to have a sample by the end of the year.
Is it really possible to keep recycling jeans forever?
At the moment, MUD Jeans use up to 40% post-consumer recycled cotton, so those jeans are blended in with 60% virgin organic cotton. One of the challenges they face is tracking recycled cotton, and being able to tell whether certain cotton has come through their machines already once, twice or even more times. The hope is that the data needed to fill that gap will come more easily once MUD start working with 100% post-consumer recycled cotton.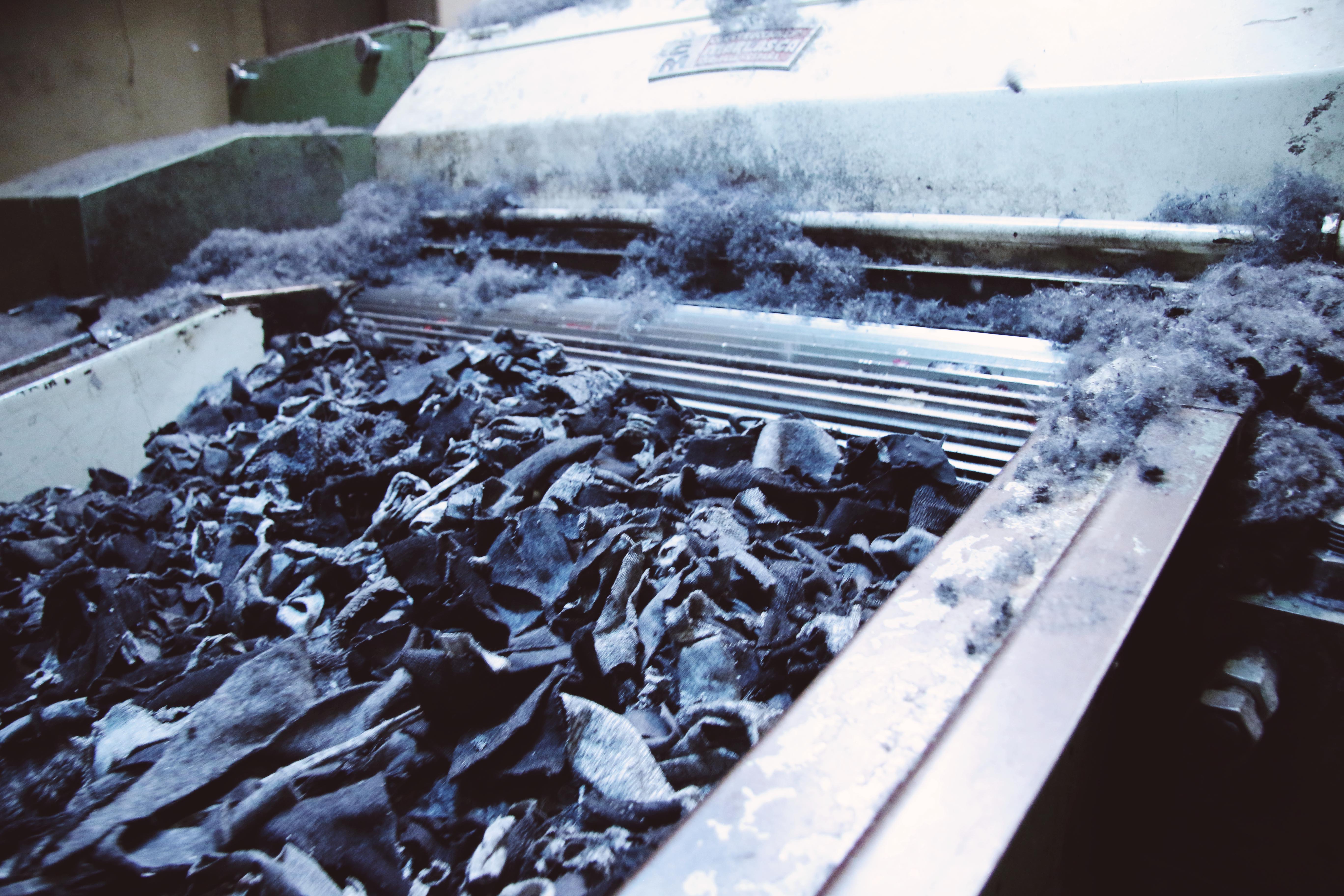 Laura explained that jeans there are two techniques to recycling: mechanical and chemical, two processes which look quite different but together can be powerful.
Mechanical recycling involves shredding the material from jeans repeatedly until it forms very small fibres, which are then blended back in with organic virgin cotton. Although it's not really known yet, there's a chance that there could be some degrading in the material is this is repeated many times.
On the other hand, chemically recycling post-consumer cotton involves melting down the molecules in jeans so that they turn into a 'sludge', and from this it's possible to produce a much stronger fibre. MUD Jeans is currently working on its chemical recycling process, running tests and working on making stronger jeans.
It's also hoped that this combination of techniques will allow recycling to be repeated over and over again without any problems in the long term.
Leasing
MUD Jeans launched their leasing scheme in 2013, and it allows people to lease jeans for a monthly installment of €9,95 over 12 months. At the end of those 12 months, the payments automatically stop and the leaser can either keep the jeans, or return them and get a discount on their next lease or purchase.
»




The message we're trying to put through is that we are lending you material in the shape of jeans, and as a brand we want that material back.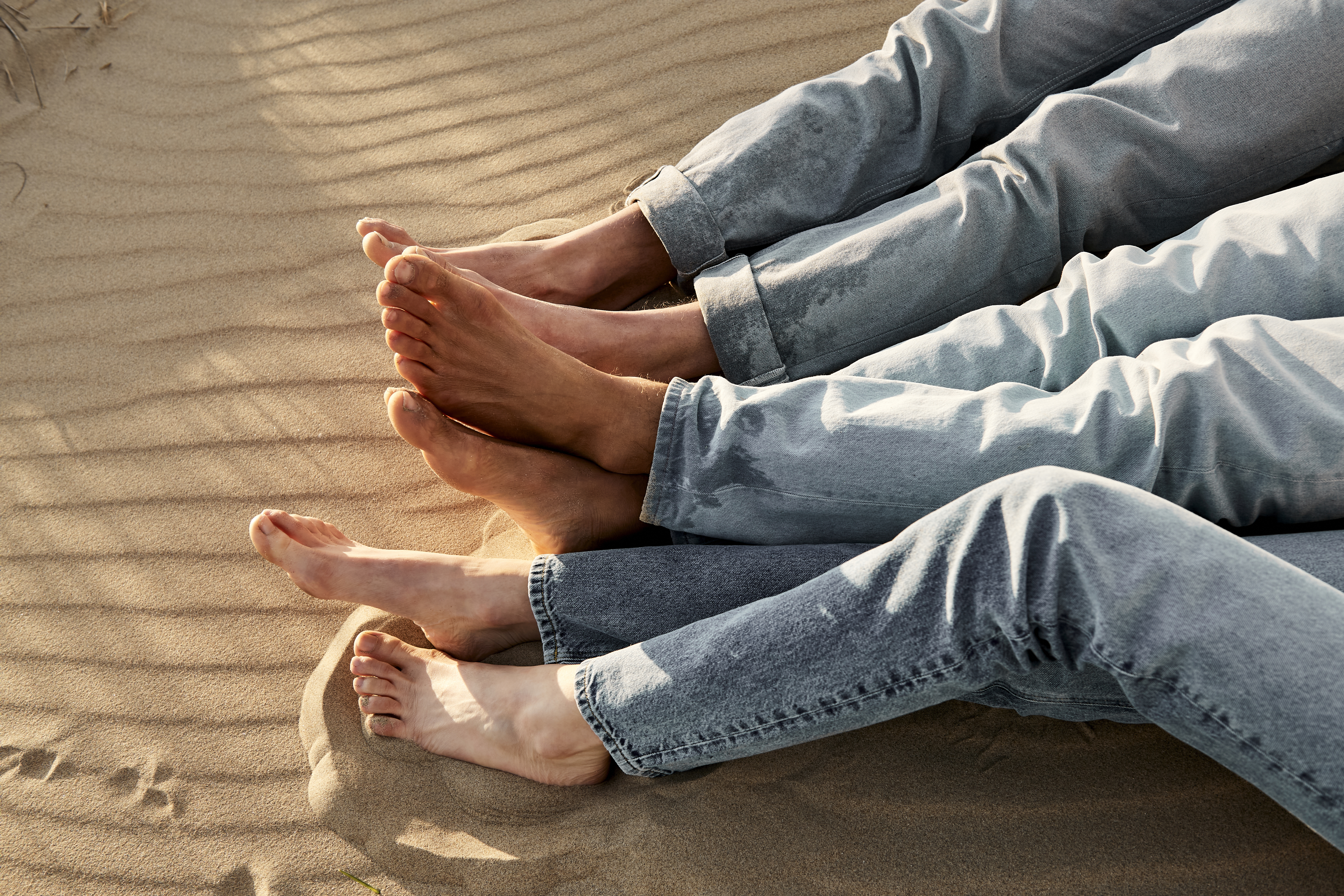 What's the idea behind leasing jeans?
Laura explained that MUD's leasing business model is aiming to challenge the ideas of ownership of a product, as well as being a tool that allows the company to take responsibility over their own waste.
The leasing model is different from a rental mentality - unlike a library where you can rent a couple of books for a few days, MUD's business is in leasing material to a customer in the form of jeans, in order to receive that material back eventually. MUD want customers to lease jeans for at least a year, as part of demonstrating that there is an alternative to fast fashion, and the monthly installments also make the jeans more affordable to people who can't afford €120 up front. They acknowledge the responsibility they have for the type of message they put out there: one about living slow fashion, taking care of clothes, and actually wearing them.
How popular is the leasing scheme was with customers?
When Lease A Jeans first started, people were naturally hesitant about the idea, but more and more people have started to warm up to the concept. Jeans can be kept for free as long as the customer likes after the initial year, so it doesn't feel too different to buying jeans upfront. In addition, Laura attributes some of the increased uptake in leasing to the shift in which people are generally living their lives. We've become more accustomed to subscriptions for things like Netflix and Spotify, and as a result people are more open to thinking about their clothes in the same way.
Over the years, the number of people leasing has been going up, and MUD's aim is to increase their leasers as much as possible.
The circular model only works if jeans eventually make their way back to MUD Jeans after use. MUD sold 45 000 pairs of jeans in 2020 - how many of those jeans get returned?
Currently, it's known that an estimated 70% of customers send back their old jeans for recycling or to be resold as vintage jeans after the final payment of the first year of their lease. They then go on to start a new lease or purchase a new item. It's not possible to track more at the moment because it's hard to follow how jeans are flowing in and out of the company.
Laura explained that jeans are returned to their logistics partner who sort through old pairs of MUD jeans still in good condition to go to vintage, versus ones which can't be sold and go to recycling. MUD also take in jeans from other brands as long as they have a 96% or higher cotton content, and these also go to recycling.
Materials
MUD currently use a mixture of recycled and virgin GOTS certified organic cotton in their jeans, and any jeans that require extra stretchiness that's not achievable with natural fibres are made to contain only at most 2% elastane. As long as synthetic content is under 4%, the jeans remain recyclable, but they're still looking at cellulose based alternatives.
Why specifically GOTS certified cotton?
MUD doesn't want to work with conventional cotton for several reasons - it's a very thirsty commodity, and the insecticides and pesticides are damaging to both the people and biodiversity in the regions where they're deployed. Instead, they're supporting the organic cotton initiative: in particular, the Global Organic Textile Standard (GOTS) because of their due diligence with farmers and their rights, their avoidance of toxic chemicals, and their promotion of sustainable agricultural practices, including a wide range of policies which other organic cotton initiatives such as the Better Cotton Initiative (BCI) don't necessarily cover.
What about exploring other materials?
The team at MUD have started investigating hemp as an alternative material, although it's still in the very early stages and hasn't been implemented yet. Laura told us that they've been working with a couple of samples of fabrics to see which opportunities there are for using hemp in jeans. Hemp is of particular interest because it's stronger than cotton but still cellulose-based, so it wouldn't affect the process of recycling. From a sustainability perspective, it requires less water, but breaking down hemp requires quite a toxic chemical so it's important to be careful where hemp is sourced.
Impact
We noticed that in their Life Cycle Analysis (LCA), MUD only included emissions from cradle to gate (until the moment a product enters the store), rather than cradle to cradle.
Are there any plans to extend the LCAs to include later stages of a product's lifecycle?
In their Sustainability Report, MUD divide thier emissions into Scope 1, 2 and 3, which combined cover all the cradle to cradle data in their jeans production. This information is used to make their carbon offsetting as accurate as possible; they originally worked with BLUEdot to make these calculations, and more recently with One Carbon World. The Scope 1 and 2 emissions include aspects like delivery of our products back and forth from customers, emissions from MUD's offices and travel, and other elements which aren't covered in the LCA.
And as to why MUD haven't considered extending the stages covered in the LCA, Laura explained that most of the impact MUD can have as a company is in cradle to gate. The production stages are where the company can really control the impact of their products. Remaining areas include transportation to customers, but there's limited work MUD can do. They're already only transporting products via ships and trucks, and even by bicycle locally in the Netherlands.
How do you involve customers in the conversation?
One of the difficulties is presenting all the valuable sustainability data and information MUD have gathered to customers in a way that's scientific but accessible. In addition to the their published reports, MUD have a supply chain game designed for elementary school children and an online sustainable fashion course.
For consumers, it's increasingly difficult to know what's a good product and what's not. With a lot of information around, as well as a lot of greenwashing, it can make it difficult to come to a decision, especially when you just want to buy a t shirt or a pair of jeans. MUD's approach has been to be as transparent as possible with their customers. In addition to writing a lot of blog posts, they also run events like Instagram live streams where they can discuss the way MUD operates along circular principles. They also have many students joining their monthly student calls who ask a lot of questions, and curious people also regularly get in touch via Instagram or email.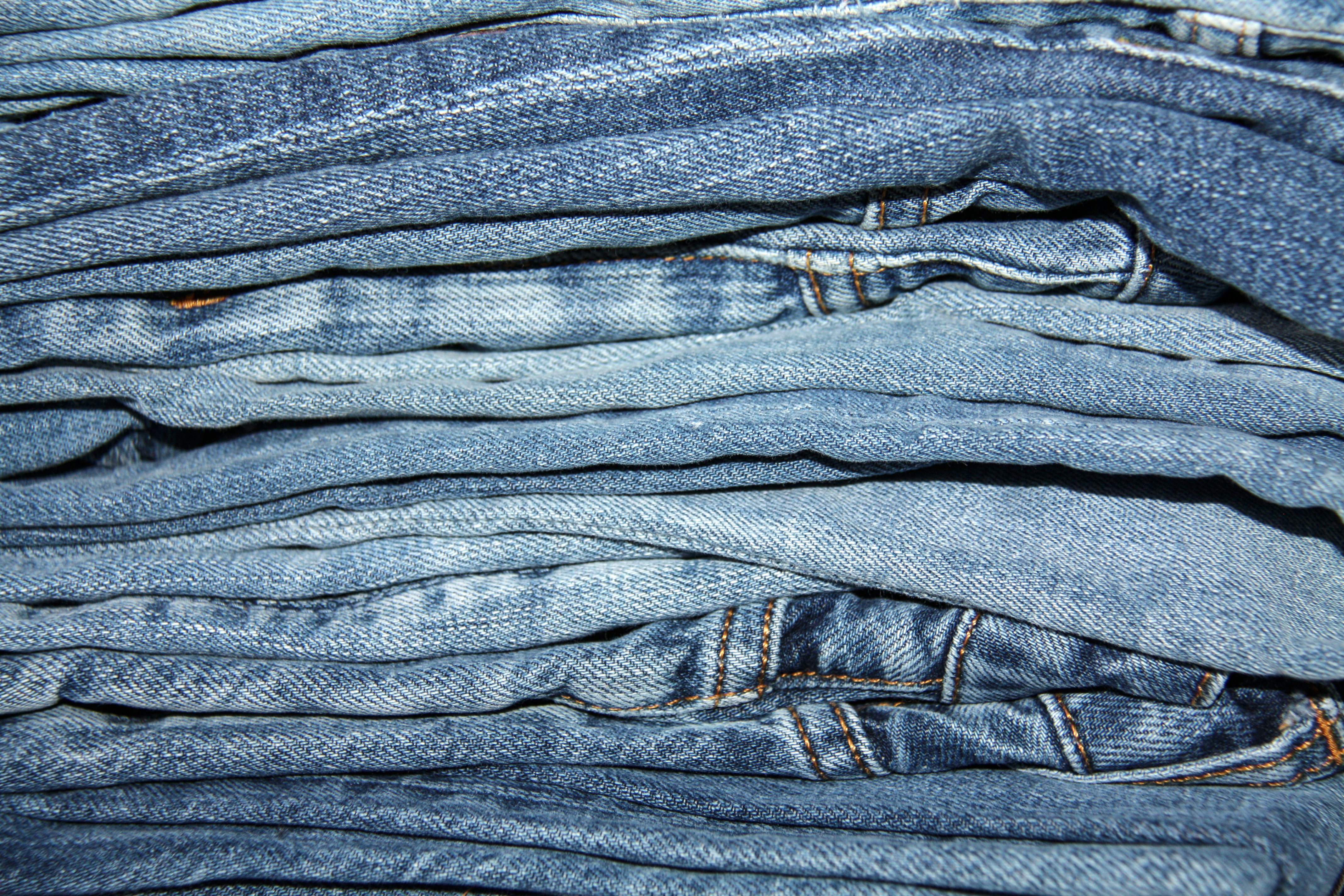 We had a great time talking to Laura and learning more about circular fashion in action. If MUD Jeans have caught your interest, you can check out their brand card in our circular directory at Ecular, an ongoing project in which we look for the world's most circular brands and put them all in one place.
It's an exciting time for this sustainable denim brand, and we're excited to hear more from MUD Jeans about their Road to 100 project later this year.