The day has arrived: Black Friday, the event which has become synonymous with overconsumption. On the day after Thanksgiving (and often for multiple days), huge online shopping websites like Amazon cut prices in an attempt to boost pre-Christmas sales. It's an often-anticipated time for people to get hold of products they've been eyeing at discounted prices, but on the flipside, it encourages people to make impulsive purchases for items they've never needed and will probably never use. It's a day that's harmful not just for the environment, but for our wallets.
Black Friday also means that smaller independent retailers miss out against giants like eBay and Amazon, as they can't compete by reducing their own prices. And according to Which?, 98% of discounts on Black Friday are matched or even outdone in the following 6 months, so the pressure of having to make quick purchasing decisions on one day is unwarranted.
However, things are starting to look different this year. According to a report by Bira, the British Independent Retailers Association, 85% of independent retailers will not participate in Black Friday this year, the highest ever figure recorded as smaller businesses band together to stand up against the likes of Amazon. In addition, the number of Brits intending to spend in Black Friday and Cyber Monday has fallen 6% since last year, and average spending is expected to drop by £20 to £275. Even though they're expected to be among the biggest spenders, young people also have an increased awareness of sustainable consumption, and are often willing to spend more for more ethical and environmentally-friendly goods.
It's also encouraging to see the number of brands refusing to take part in Black Friday sales, sharing tags such as #noblackfriday and #takebackblackfriday. Many have closed down their shops and websites today, and have come up with creative solutions to encourage second-hand and more sustainable shopping.
MUD Jeans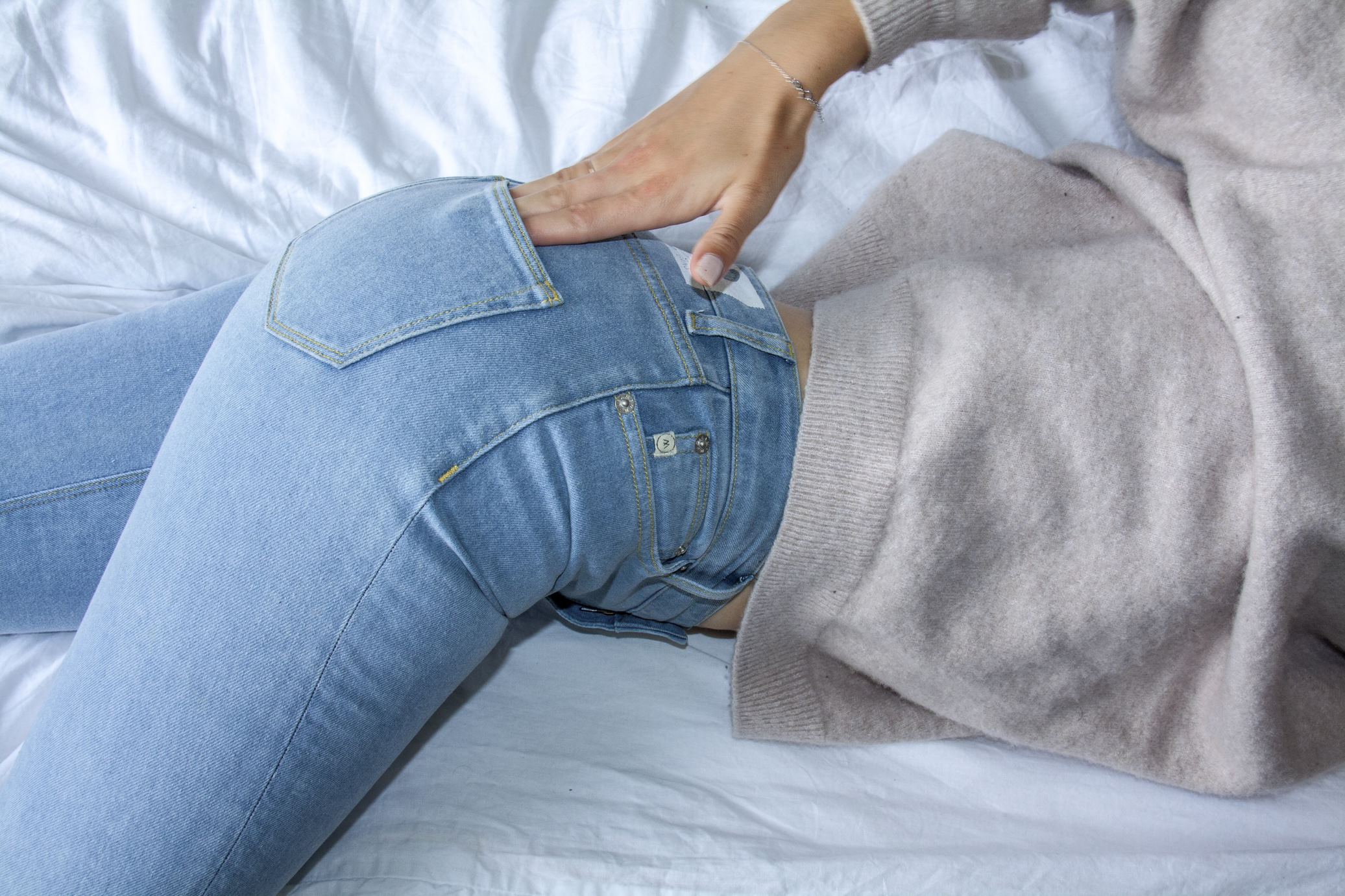 MUD Jeans, a Dutch brand selling leasable jeans made from organic and recycled materials, have replaced Black Friday with their own 'Blue Friday' - rather than taking you to discounts on their website, their Blue Friday page is headed by a banner stating 'BUY NOTHING NEW', and encourages you to sign up to join their Vintage Livestream on Black Friday. This is a platform on which you can find a vintage, pre-loved pair of MUD jeans - but nothing new.
ASKET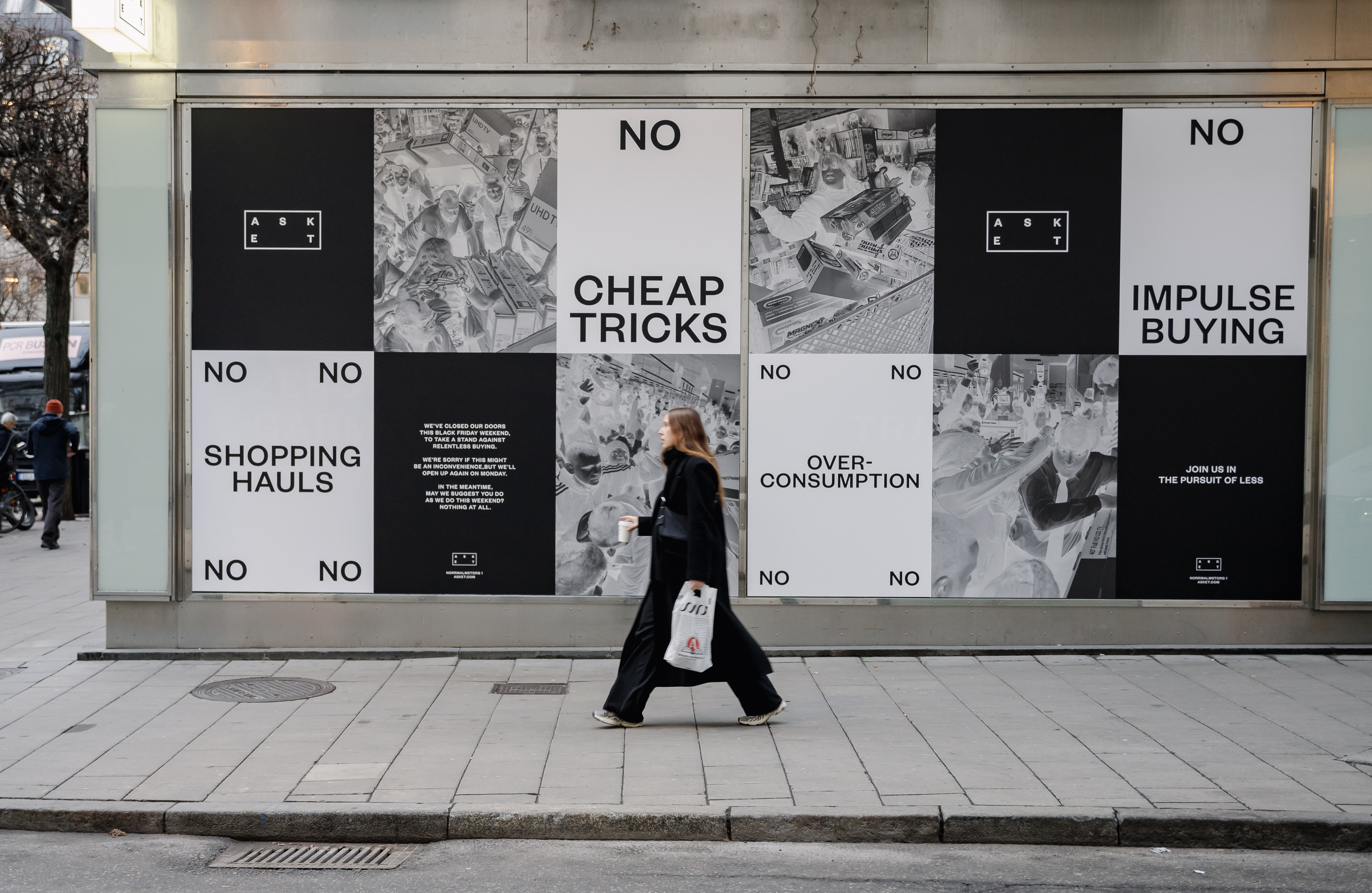 ASKET, minimalistic Swedish clothing brand, have once again closed down their website and their store in Stockholm for the fifth year running. ASKET is no stranger to bold campaigns against overconsumption: in 2019 they drew attention through their huge billboards in Stockholm reading 'F*ck Fast Fashion', and this year they've posted videos capturing the disturbing sight of people flooding through shop doors to take part in sales.
In their own words, "In a time where we are acutely aware of the far-reaching impacts that 21st century consumption habits have on people and the planet, it is impossible to justify the very existence of retail schemes like Black Friday."
Fairphone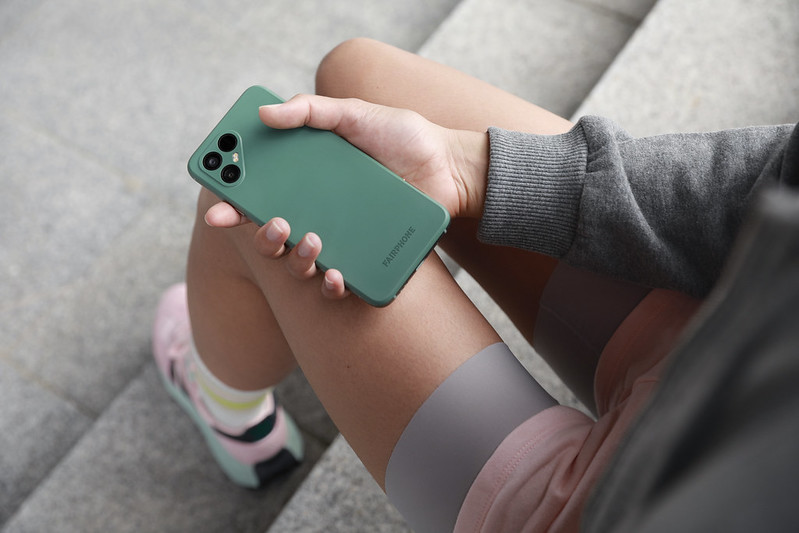 Fairphone, creators of the world's first modular mobile phone, have put their foot down and refused to take part in Black Friday. As a company focusing on ethical, fair production and minimising their environmental impact, they encourage people only to buy things they actually need. In response to Black Friday, Fairphone says:
"0% off everything. This Black Friday, buy what you need. Not what's on offer."
FREITAG bags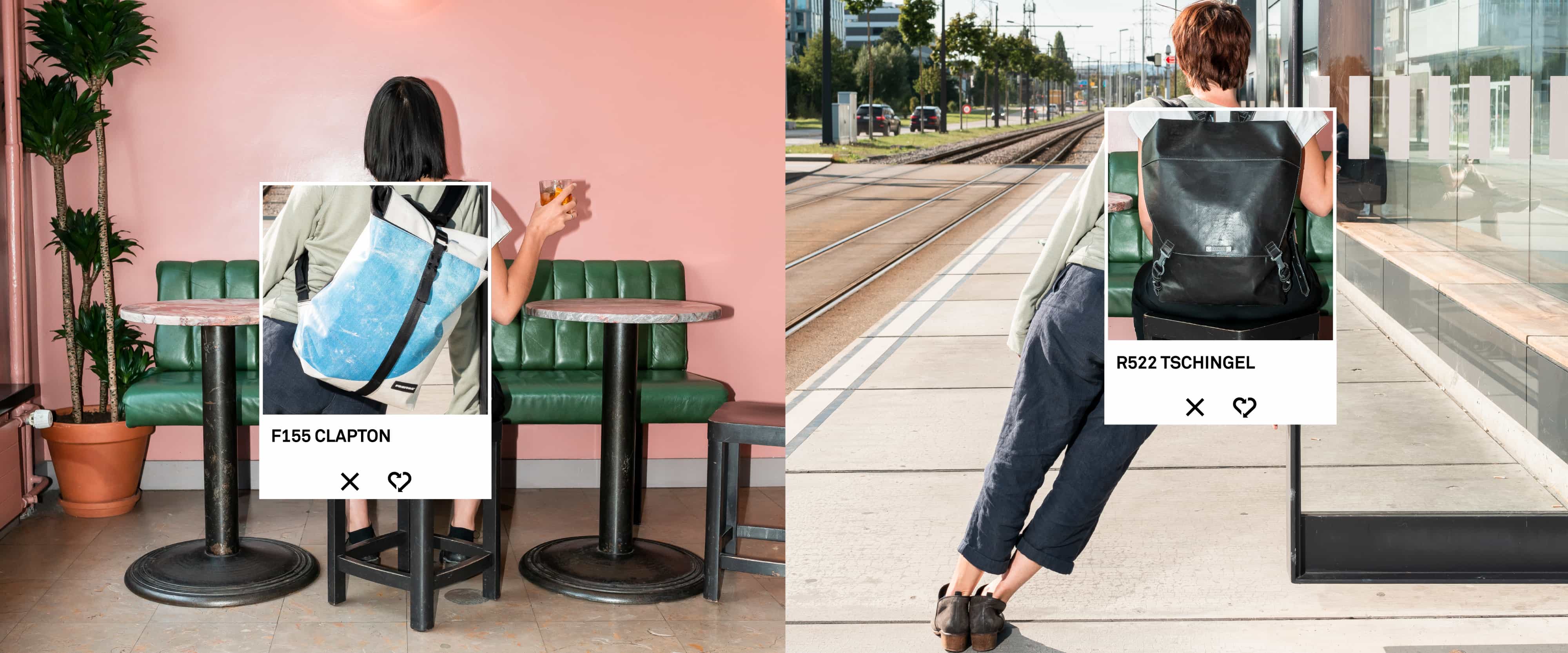 FREITAG is a Swiss bag company, focusing on thinking and acting in cycles and creating bags from materials such as recycled truck tarps. This Black Friday, like in previous years, FREITAG are closing down their online store in the spirit of #noblackfriday. Instead of shopping, they're offering swapping via their S.W.A.P bag exchange platform. S.W.A.P. stands for Shopping Without Any Payment, and is a Tinder-like platform in which you can swipe on other people's bags: if it's a match, you can negotiate the exchange.
As FREITAG put it, they're doing this because 'swapping like crazy's more sustainable than shopping like crazy'.
Brompton Bicycle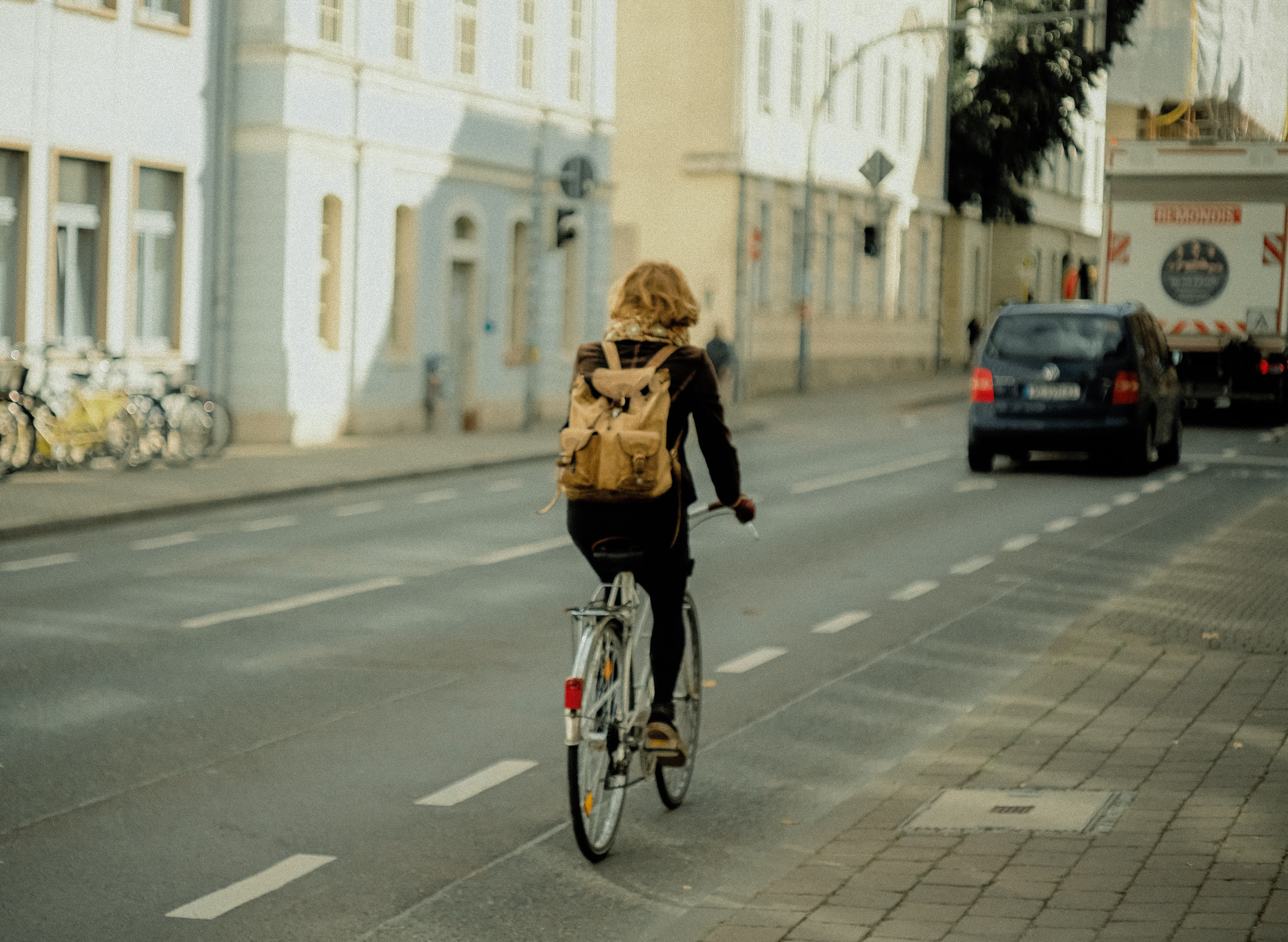 Using the code noblackfriday, people can hire a bike for free in the UK from the London-based company Brompton Bicycle between 26th November and 3rd December, wittily named 'Black Ride-Day'. They're encouraging people to swap shopping for riding, and to take part in offline exploration.
Oy Surf
Sustainable surface and yoga clothing brand Oy are also closing their online store, and calling for donations to the Clean Ocean Project instead. Every donation that's shared on Instagram will be matched by a donation from Oy. The Clean Ocean Project is an NGO based in Fuerteventura engaged a variety of ventures, from education and raising awareness, as well as cleaning beaches.
Maium
Selling raincoats made from recycled plastic, Dutch brand Maium is shutting its online store and playing a ten-minute guited rain meditation on their website instead.
For The Creators
Maternity and post-natal fashion rental service For The Creators is actually increasing rental prices for the month of November, with the extra money going to the charity Women's Aid - rentals cost £1 more and the company will match the donation. They'll also continue to plant five trees with every order. The idea is to give back rather than save this Black Friday.
Fashion Revolution
Fashion Revolution is a non-profit organisation leading a movement to #takebackblackfriday. They've got several anti-Black Friday initiatives on the go, providing people with a wide range of alternatives to shopping in the sales this weekend. These include enrolling in their free online course, watching their videos and podcats and encouraging people to spread the message and call out unsustainable brands.
Their partner brands are agreeing to donate a certain percentage of proceeds on Black Friday to Fashion Revolution. BEEN London, creating hand-made bags from discarded materials, is donating 10% of every bag sold to Fashion Revolution's Black Friday campaign.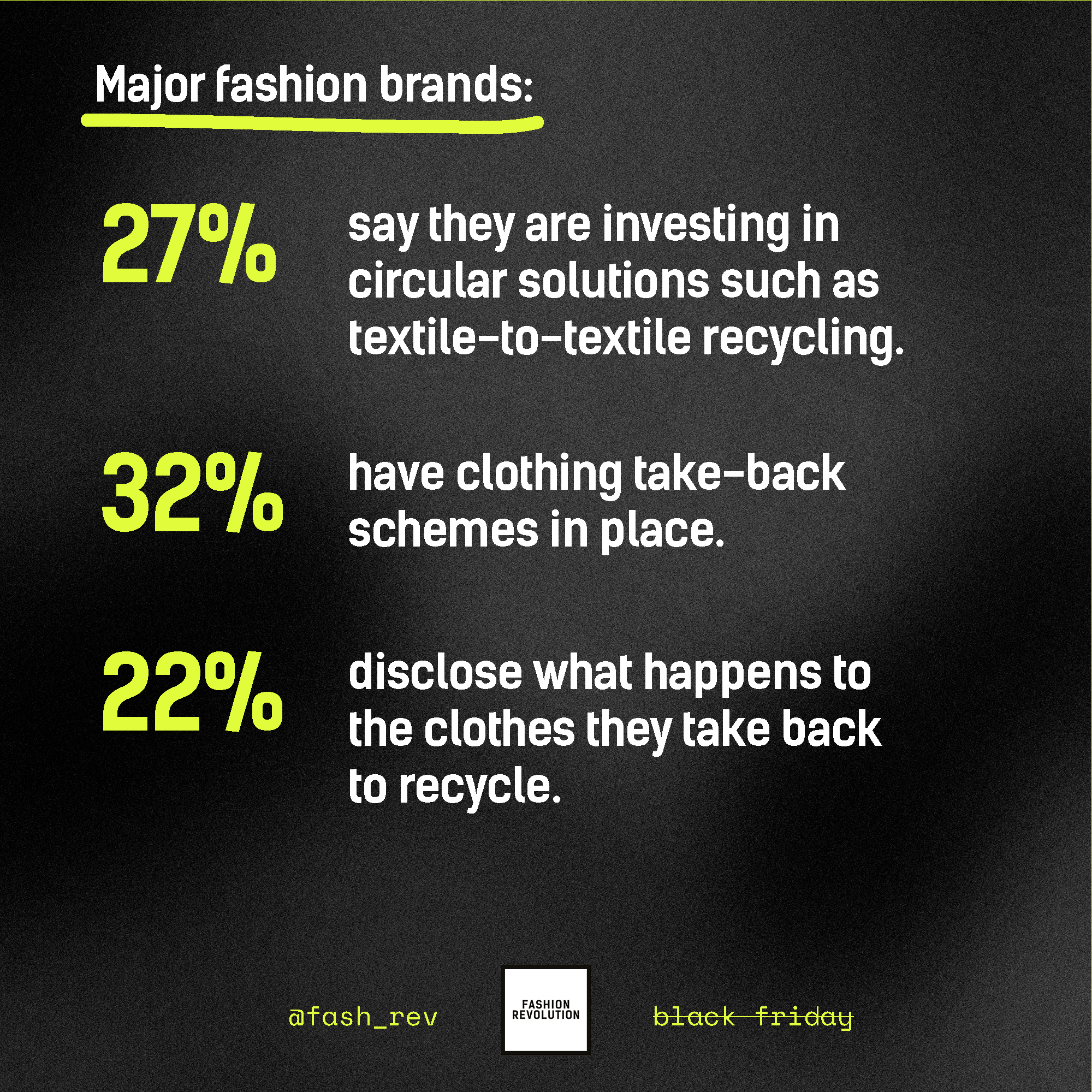 What can you do?
The easiest thing to do this Black Friday is not to buy anything. But if you are planning to shop, then the most important thing to ask yourself is whether you really need the items you're buying.
Would you also be willing to buy them full price?
Can you find second-hand options?
Are their more sustainable alternatives?
For the last question, ecular has you covered. In our ever-expanding circular directory, we've found and reviewed some of the most sustainable and circular brands out there, from technology to fashion to beauty. Browse the brands here, and keep an eye out as we're continually adding new ones!